Delray Beach AC Services - Residential AC Service
Imagine coming home to a malfunctioning AC. What do you do? Do you panic and start looking for help? Do you book a night in a motel because your service provider needs 24-hours to respond? You try to fix the issue yourself?
None of these steps will bring any respite, at least not any time soon. When your AC stops working or cooling, you don't have a day or a week for your technician to come by when they can. You need immediate results. This is the reason you should Delray Beach AC Services's phone number in your emergency list. We are a premium provider of residential AC services and guarantee support round the clock. Just give us a call on 561-320-6175 and we will send help in no time. We not only provide emergency services, but also help with installation, maintenance, consultation etc.
Services you can trust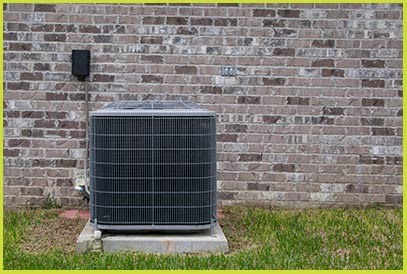 We have experience of more than 20 years in servicing residential customers of Delray Beach, FL. We have a proven track record of quality services in affordable prices. For all these years, we have been able to surpass our competitors by keeping our standards high and prices low. We understand that your AC is a huge investment and requires the touch of a trained professional only. Getting your AC repaired by an inexperienced professional will only cost you more in expensive repairs later due to their shoddy work. This is why you should choose carefully.
Delray Beach AC Services is the perfect partner when it comes residential AC services. We are always just one phone call away from reaching your doorstep with our trained men and fully equipped van.
WE'RE THE BEST BECAUSE:
We have residential AC specialists:
Residential ACs and HVAC units vary significantly in comparison to a commercial complex. A unit for your home is to be chosen as per space and in accordance with its layout. This is why we have a team of experts who are trained to handle residential ACs and understand its unique requirements.
We care for you home:
We understand how an air conditioner breakdown can make things uncomfortable for you. It is impossible to survive Delray Beach, FL's summer without the help of an AC. This is the reason we provide assistance within the stipulated tip so that you don't have endure any discomfort. Our experts will even clean up the mess after the job is done!
We put integrity first:
Do you even have a count of times when an AC company has sold you something you didn't really need? It is frustrating to lose your hard earned money on something that wasn't even needed. But when you hire us, you can get rid of these worries because we will never sell you anything that you don't really need. We don't recommend replacements and repairs just to make huge bills in the end. Our services are designed to help you in the most economical way.
OUR SERVICES:
Consultation: You can rely on our expert recommendations in choosing the right AC for your property that fits your budget and needs
AC installation: We not only help you choose the right unit, but also perform installation to keep its warranty intact
Repairs: Don't worry if your AC stops working or starts showing warning signs. Just call us and we will come fix your problem
Maintenance: Hire us to perform regular tune-ups on your ACs so that it works flawlessly for years to come
Indoor air quality: Don't compromise on the indoor quality. Breathe clean air and get rid of all pollutants from your property.
There is no one better than Delray Beach AC Services when it comes to a reliable residential AC service. Call us on 561-320-6175 and speak to our experts today.