Delray Beach AC Services - AC Maintenance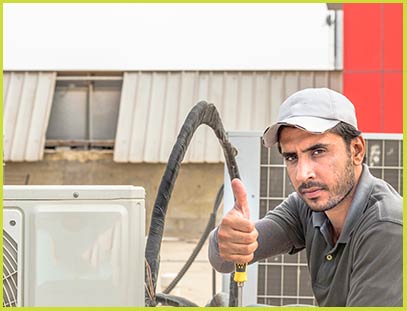 Have you ever realized how hard your AC has to work on those scorching summer days of Delray Beach, FL? Working day and night, your AC takes a beating due to overuse and soon starts to show signs of weariness. Even though this is normal, it is not advisable to leave your units suffering like this. If you want to prolong the life of your expensive ACs, then its maintenance is not only necessary, it is highly recommended. Buying an air conditioner is not a one-time investment. It is an ongoing investment that will pay for itself in the long run by saving you expensive repair costs and reduced energy bills.
Here are some reasons why maintenance is incredibly important for your AC units:
To save costs: While it may seem counterintuitive, but spending on your AC's upkeep now will save you tons of money in the future.

Increased life: It is an important step in prolonging the lifespan of your ACs

Efficient working: Regular upkeep means that potential malfunctions will be detected earlier, thus ensuring that your AC is running at its full capacity

No sudden breakdowns: The occasional maintenance checks will prevent your air conditioner from breaking down unexpectedly.

Reduced repair frequency: No need to spend on expensive repairs over and over again. Maintenance checks will ensure that your system is running properly and error free.
Not falling prey to contractual scams:
It is no news that maintenance of your electronic units is necessary to make your ACs last longer. Once you wrap your head around the importance of upkeep, the next important question is to identify the type of plan that is perfect for you. The best maintenance plan is the one that is tailored to your needs and suits your requirements fully. An experienced provider like Delray Beach AC Services will never try to force a standard plan on you. Call us on 561-320-6175 and you'll find that we will always recommend custom plans to meet your requirements.
Why our maintenance plans are the best?
Tailored to the tee:
We don't believe in one-size-fits-all policy. We understand your individual requirements first and then recommend a solution that caters to your needs perfectly. Our careful analysis involves assessment of our clients, their needs, and budget.
Upfront cost calculation:
We don't play around with rates in terms of monthly and quarterly payments. Delray Beach AC Services shares the costs clearly and shows exactly what you will pay and how much you will end up saving when you opt for our maintenance plans.
On time, on your time:
No need to mark reminders. We will do that for you and arrive at your doorstep when the maintenance is due. Don't worry if you have plans on that weekend. We are happy to reschedule as per your convenience. We can also work overnight to help you save a productive day.
Looking for an AC maintenance plan in Delray Beach, FL area that meets your needs? Call us on 561-320-6175 and talk to our experts today.