Services Delray Beach AC Services - Delray Beach, FL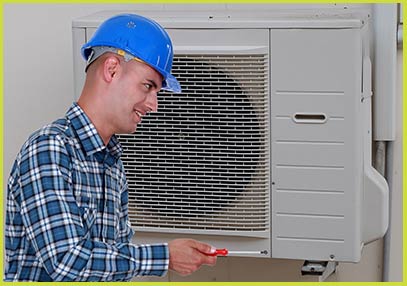 When Delray Beach, FL is at its peak summers, your AC is the only thing that makes this hot and dank weather tolerable. An air conditioning unit in your home and office is more important than you think! This is the reason you should only choose experts to service them right from its installation to its upkeep. Delray Beach AC Services is a leading expert in providing wide range of AC services that can cater to commercial as well as residential customers. If you are looking for an expert for anything from consultation to extensive repair, call us at 561-320-6175 right now.
Our services aredelivered:
By the right people:
Did you know that a poor repair work could mean spending more money to make up for shoddy work done by your inexperienced technician? However, if you call an expert from us, you can confidently leave your expensive AC units in our trained hands. We are an ideal choice for you because we can meet all your AC requirements affordably and expertly. Our team of experts has years of experience and proficiency in handling all kinds of AC units.
On time:
When you have a faulty air conditioning unit on your hands, the last thing you want is a service agency in Delray Beach, FL area that takes 24-hours to respond. We, on the other hand, work round the clock and guarantee you assistance within 30-minutes or less.
When you have a reliable and affordable service just a phone call away, then why risk it with anyone else? Call Delray Beach AC Services at 561-320-6175 for all your AC requirements.
An air conditioner may have been a luxury back in time. Today, however, it is a prerequisite, especially if you live in Delray Beach, FL area. The temperatures that can soar way above normal can make your home a very uncomfortable place unless you install a contraption that can artificially cool the environment inside your house, aka an AC unit. Over the years, we have become increasingly dependent on the comforts provided by an air conditioner. As a result, the AC models evolved into more modern units that offer energy efficiency and cooling relaxation. But just like any other electronic equipment, your AC is susceptible to breakdowns and faults, especially if it has not been installed properly. This is the reason you need a professional service to perform correct installation of your expensive units to not just improve their lifespan, but also increase their efficiency. Click to read more...
Can you imagine a life without AC these days? It is unthinkable to come back to a searing home after a day's hard work. There is no bravery in surviving Delray Beach, FL's sweltering heat! ACs are an important part our lives and they deserve to be cared for. Click to read more...
Have you ever realized how hard your AC has to work on those scorching summer days of Delray Beach, FL? Working day and night, your AC takes a beating due to overuse and soon starts to show signs of weariness. Even though this is normal, it is not advisable to leave your units suffering like this. If you want to prolong the life of your expensive ACs, then its maintenance is not only necessary, it is highly recommended. Buying an air conditioner is not a one-time investment. It is an ongoing investment that will pay for itself in the long run by saving you expensive repair costs and reduced energy bills. Click to read more...
Have you been feeling too allergic lately? Are your sinuses acting up? Are your employees reporting breathing difficulties at work? Don't overlook these grave signs of compromised air quality. Your negligence may cost someone their health! Click to read more...
Employee satisfaction does not always mean highest pay. You need to provide them with a conducive work environment to improve their productivity and make them more functional. Believe it or not, your HVAC unit plays a huge role in making that happen. How? Here's how! Click to read more...
Air conditioner is an important part of our daily lives, especially when Delray Beach, FL summers have reached its critical mass! It in on those hot and dank days we thank these technological marvels that have the ability to cool our environs, albeit artificially. They keep the temperatures comfortably crisp, allowing us to feel relaxed. However, years of use often exposes our units to unexpected malfunctions, leaving us high and dry on unbearably hot days. Click to read more...
Imagine coming home to a malfunctioning AC. What do you do? Do you panic and start looking for help? Do you book a night in a motel because your service provider needs 24-hours to respond? You try to fix the issue yourself? Click to read more...