Delray Beach AC Services - Indoor Air Quality
Have you been feeling too allergic lately? Are your sinuses acting up? Are your employees reporting breathing difficulties at work? Don't overlook these grave signs of compromised air quality. Your negligence may cost someone their health!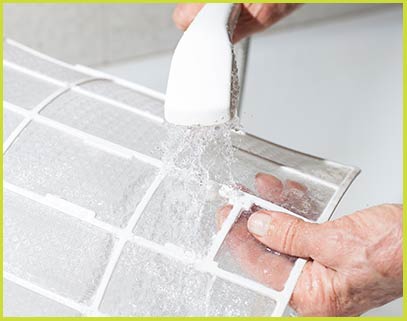 Contrary to popular belief, your HVAC units have more jobs than you think. They are not only used for controlling the temperatures but also play a vital role in improving the indoor air quality. People often believe that covered spaces are immune from pollutants and other contaminants that we breathe outside our homes. However, the presence of molds, dirt, spores, and other such particles can still infect the air inside your safe haven. And to think that your AC is purifying the air you breathe is wishful thinking! It is important to get rid of your age old belief systems and took charge of your health by educating yourself. Call Delray Beach AC Services on 561-320-6175 and speak to our experts in Delray Beach, FL about air quality and your ACs role in maintaining it.
Don't wait any longer than you already have. Reclaim your health today. Call us and take the first important step towards that direction.
Indoor air quality improvement: 3-phase process:
Phase 1:Assessment
When you call an inexperienced company for air quality services, they would recommend expensive solutions that discourage most people from taking the right course of action. Some technicians may make you believe that your indoor air quality is heavily compromised in order to extort money out of you. But our company doesn't work like that. Unlike other providers, we have ethics. Our experts will carry out a comprehensive analysis of the situation and assess the indoor air pollution levels. We will recommend further action only if it is necessary.
Phase 2: HVAC unit cleaning
This is one of the most crucial steps in making your home/office pollutant-free. It is common for pollens, dust, spores, mold, and other such allergens to accumulate inside your AC vents and ducts that causes polluted air to circulate inside your enclosed spaces. This is when you require experts to clean the ducts of all the impurities and allergens. Our team uses specialized cleaners to ensure that your AC units are squeaky clean.
Phase 3: Installing additional equipment
Don't breathe polluted air anymore. An ok quality alone will not make the cut. To purify the air inside your home, you need the right equipment to keep the toxins out and clean air in. Our experts perform an assessment of your property and recommend certain equipment that must be installed to keep the indoor air clean. From air filtration systems to UV lights, we can propose and source the right equipment suitable to your requirements and budget. We only work with trusted manufacturers and brands to give you the best products that are durable and affordable.
Get an estimate now!
Don't be fooled by all those greedy service providers who only want to extort money from you in the name of "quality" services. We, at Delray Beach AC Services, assure you that we will not only provide you highest level of services but also do so within your budget. We keep our pricing transparent so that you know exactly what you are paying for. There are no rude shocks at the end of it all. It is due to our professionalism that we've become the most reliable AC service provider in Delray Beach, FL area.
Don't wait for poor indoor quality to cause any more damage to your health. Call us now on 561-320-6175 today.