Delray Beach AC Services - Palm Beach county
Think of Palm Beach County and what comes to mind is beautiful, swaying palm trees, white sandy beaches and the glitzy urban life. A marshy swamp at one point of time, the County has undergone immense transformation in the last few decades to become the epitome of sophistication and beauty that it is today. Over the last few decades thousands of people have migrated to the County, making it one of the fastest growing regions in Florida.
The development came at a price
The phenomenal growth of Palm Beach came at a price. As the population grew, the green cover in the region shrunk. Living spaces became more compact and people had to put up in small places.
Dependency on air conditioners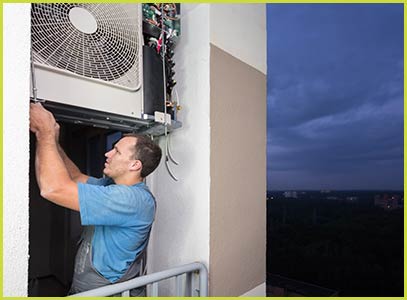 To ensure that people are cool and comfortable, especially during the hot summer months, air conditioning became indispensable. In fact, it is due to ACs that people have stayed back in the County and are able to brave the heat. Today, ACs are everywhere – whether it is a condo or a shop or an office – ACs are ubiquitous. Considering the soaring temperatures in the region, they have become an absolute necessity. ACs are expensive investments. From buying a new unit to repair services to the energy bills, a considerable amount of money needs to be spent towards it. If you want to cut down on the costs of your AC services, it is advised that you partner with reliable AC services such as Delray Beach AC Services. We have expert professionals on board who can help you make the best choices.
How can we help you reduce costs?
At Delray Beach AC Services we are aware that operating an AC system can be quite expensive. Therefore, we offer an entire array of solutions that not only help cut down on costs, but also ensure that your unit can work well for the longest time without any hassle. From guiding you about the best system to buy to ensuring its efficiency to preventing high energy bills, we offer all kinds of services.
Here are some of the services that we offer in Palm Beach County:
Installation: Installing the wrong sized unit or shoddy installation can spell disaster for your machine. Your machine runs the risk of inefficient operation and might expire before its time. At Delray Beach AC Services we ensure that we install the right unit, and in the proper manner.
Maintenance: We provide a range of cost-effective maintenance solutions for your air conditioning units. Our maintenance services will ensure that your unit is working at the top condition in spite of extensive usage.
Repairs: ACs, just like other machines run the risk of breaking down at unexpected times. The last thing you want to deal with is a malfunctioning AC in the midst of a hot summer day. When faced with a defunct AC, we offer quick services. We arrive in less than 20 minutes and work fast with cutting edge tools to resolve the concerns.
Air quality:Not many are aware that their indoor air quality might be worse than the air outside. The presence of contaminants and allergens inside a property can pose several health risks. It is important to clean up your AC at regular intervals so that it does not circulate toxic air in the property. Also, you can install UV lights and air purifiers to further ensure clean air inside your property.
We offer all these services and a lot more. So, if you are looking for expert AC services, dial us at 561-320-6175!
We serve the following cities:
Delray Beach